Introducing The Franka Dress: Your Versatile Style Sidekick
Take your wardrobe to the next level with our exquisite Franka Dress, exclusively available from Connally Goods. This Camisole/Slip style dress is designed to be your go-to for any occasion, whether it's a sophisticated evening event, a laid-back sundress for those warmer days, or even your comfy jammies for those lazy evenings in. Crafted with meticulous attention to detail, this dress is a true masterpiece of versatility.
Material: Made of luxurious Tencel, this dress combines elegance and comfort effortlessly. Tencel is not only incredibly soft against the skin but also machine washable, ensuring your outfit stays as fresh as you are.
Design Features:
Adjustable 1/2" Straps: The Franka Dress comes with adjustable 1/2" straps, featuring gold-plated brass sliders, which allow you to effortlessly camouflage or complement the layers underneath. It's all about your style, your way.
V-Neckline: The V-neckline adds a touch of sophistication to your look, making it perfect for work, weekends, evening wear and events.
Pockets: We know the importance of pockets – that's why we've included them! Functional and fashionable, they make this standout piece a practical choice to wear over and over again.
Mid-Calf Length: The mid-calf length offers the perfect balance between modesty and style. And the best part? It can be easily hemmed for a customization that suits your preference. We also chose this length so that wheelchair users can enjoy the elegance of a flowing dress without worrying about fabric getting caught in the wheels or gears.
Elasticated Back: No more worrying about gapping! The elasticated back ensures a perfect fit and ultimate comfort. No armpit gaps, no unintentional peep shows, this feature makes the Franka Slip Dress fit like a gentle hug, never restricting your body or movement
Subtle A-Line Cut: The dress features a subtle A-line cut, providing roominess through the belly and hips while maintaining a flattering silhouette.
Layer-Friendly: The Franka Slip Dress looks fantastic layered over shirts or paired with your favourite accessories, allowing you to create your unique style.
Classic Colour Options: This wardrobe staple is available in both Cedar and Black Tencel
The Franka Dress from Connally Goods is the epitome of style, comfort, and adaptability. It's time to redefine your wardrobe with a dress that matches your dynamic lifestyle. Order now and experience the elegance, comfort, and practicality of The Franka Slip today!
Fit & Features

Fit & Features
*Adjustable straps: using gold-plated brass sliders, you can adjust the 1/2" straps to best fit YOUR body, and also make this style a great option for pregnancy and chest feeding.
*Pockets: Practicality meets style with deep, functional pockets that allow you to carry your essentials with ease, eliminating the need for a bag.
*V-neckline: Perfect for styling on its own or layering over a bra, T-Shirt, collared shirt or turtleneck
*Elasticated back: Skip the armpit gaps for comfort that hugs your body, never restricting movement.
*Machine Washable: Designed for your convenience, the Franka Slip Dress is easy to care for. Simply toss it in the washing machine on cold water cycle, hang to dry, and enjoy hassle-free maintenance.
*De-wrinkles with Body Heat: Isn't science cool? Tencel naturally de-wrinkles with body heat, but to speed up that process, it's also easy to iron or hang it in the bathroom while you shower for a quick steam.

Production Time

Thank you for understanding and supporting slow fashion. The shipping time you see in the "check out" is the postal delivery time.

Items in stock typically ship within 1 week - 10 days. To learn when we'll be restocking this style, subscribe to our newsletter and we promise not to spam you 😊.
Regular price
Sale price
$141.79
Unit price
per
Sale
Sold out
Share
View full details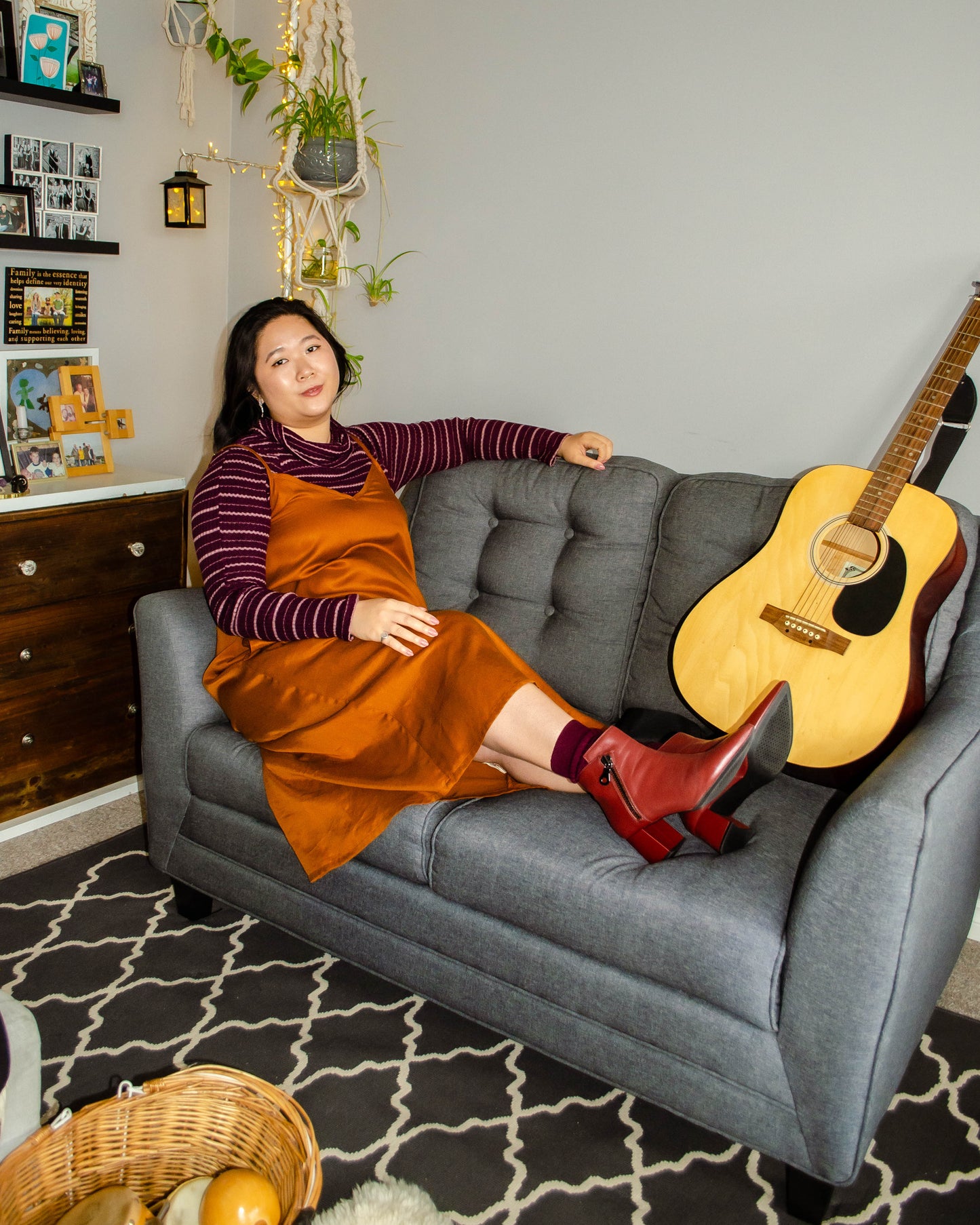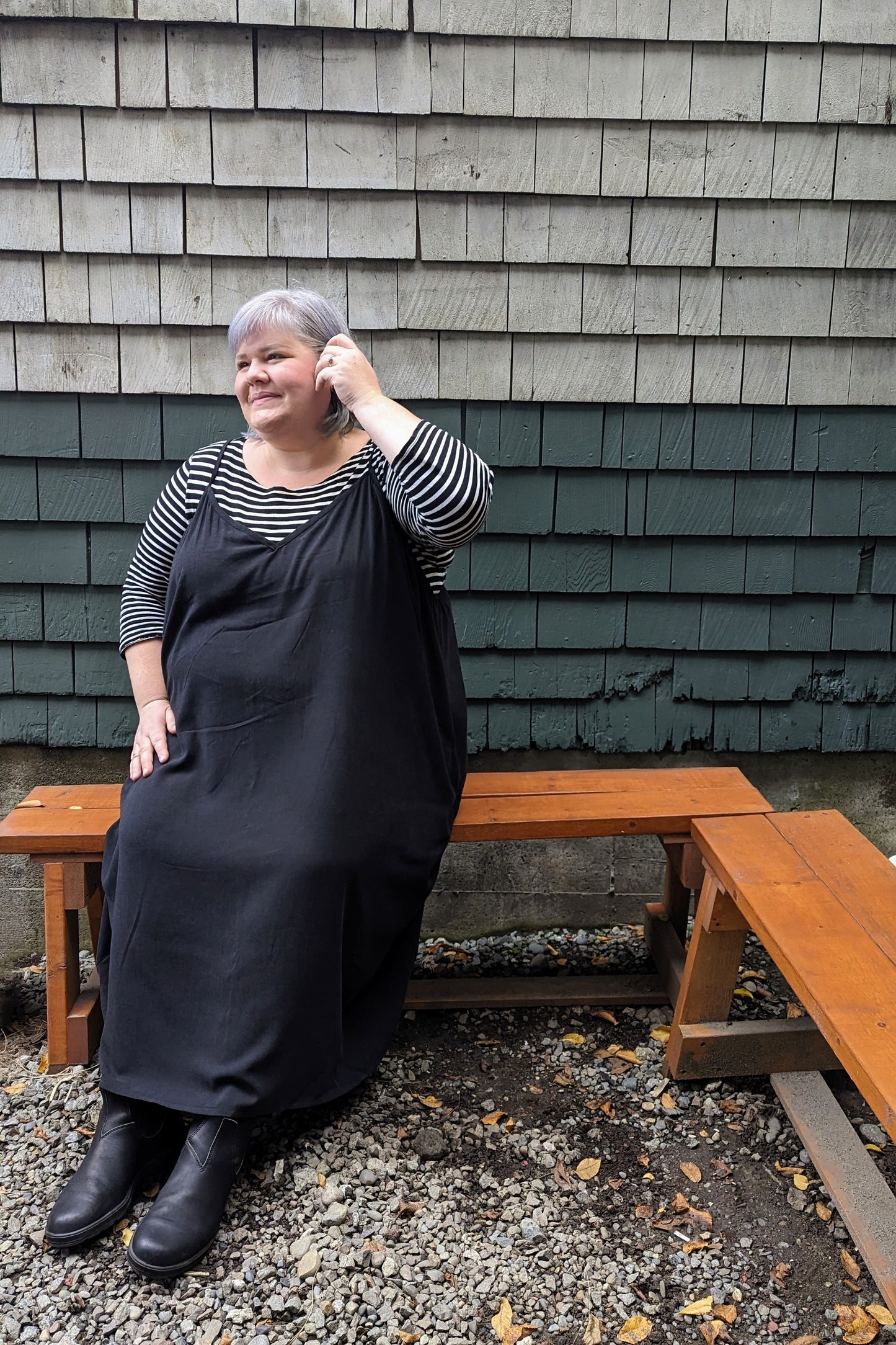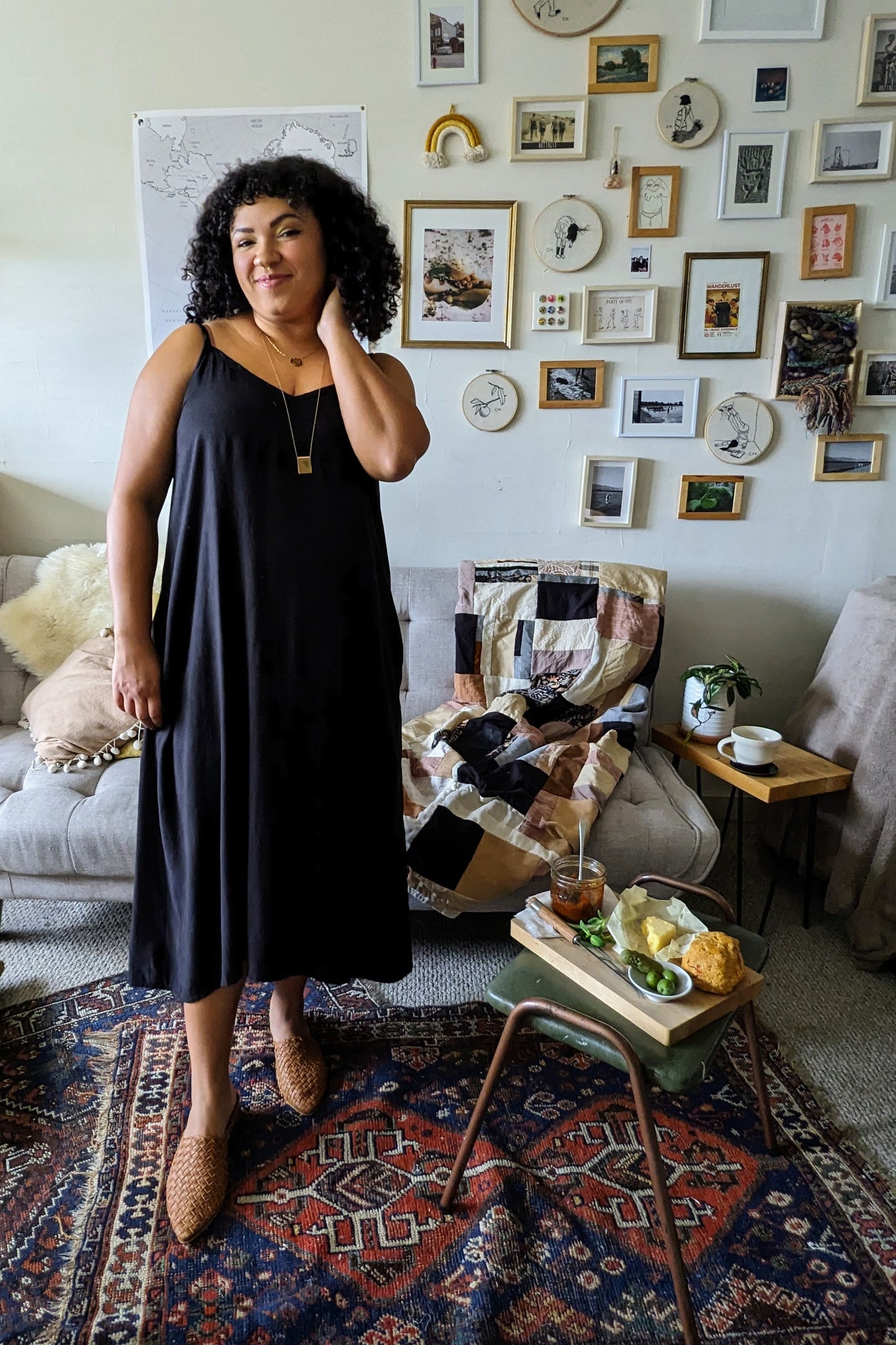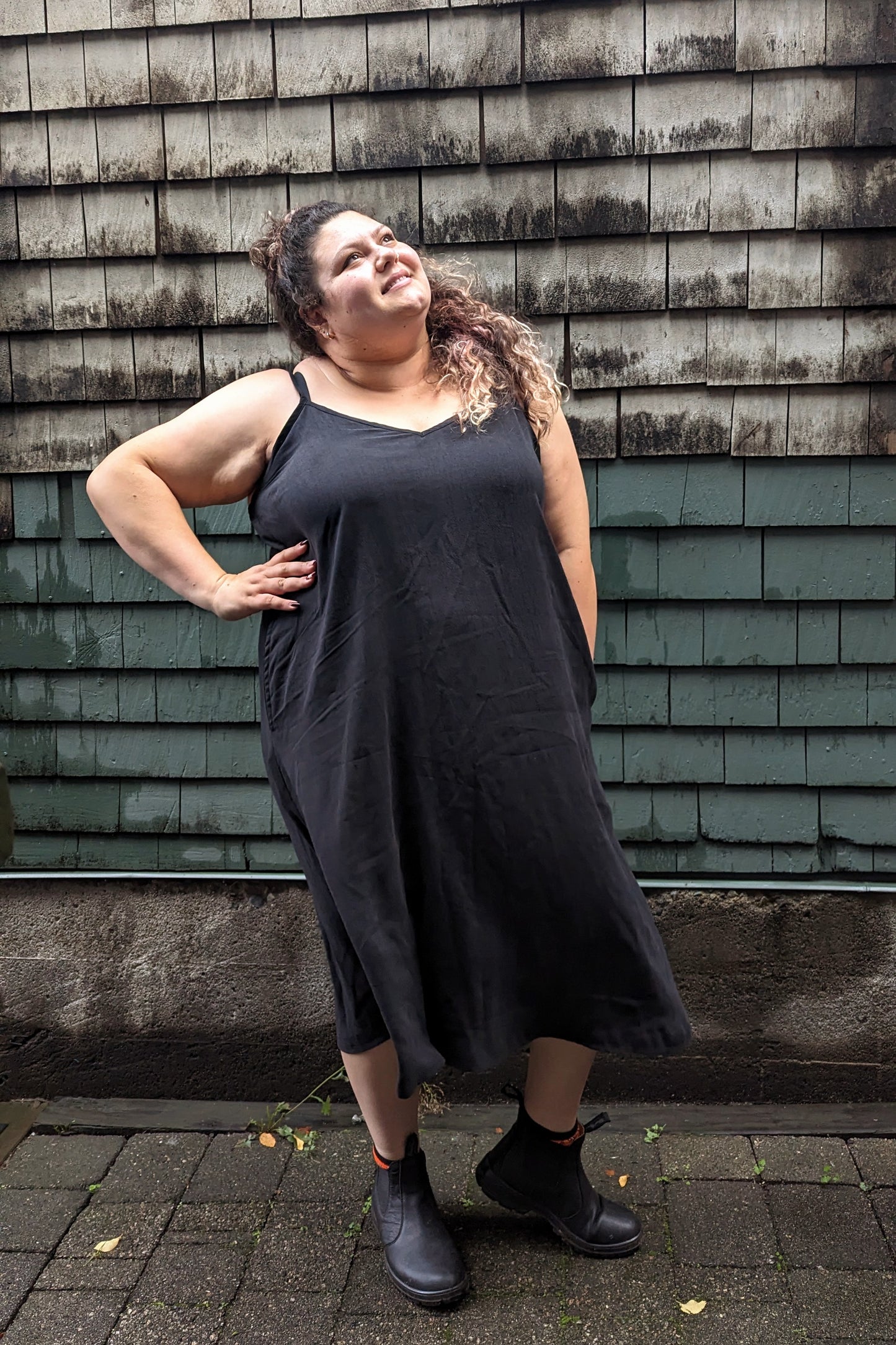 Measurements